Zaca Mesa Winery Wedding
Rolling hills studded with oak trees, acres upon acres of vineyards, and the warm Santa Ynez Valley sun created the perfect setting for Barbara & David's wedding day. Beautifully decorated tables were set amongst the rustic wooden winery buildings, and florals studded with succulents decorated the venue.
This wedding was a beautiful blend of two cultures, David being Jewish and Barbara being Mexican. Pieces of a traditional Jewish ceremony were brought into the wedding day, and there was a mariachi band that serenaded everyone during the reception! It was beautiful to see traditions from both cultures be a part of Barbara and David's wedding day.
You couldn't wipe the smiles off their faces as we walked around the venue taking photos before the ceremony!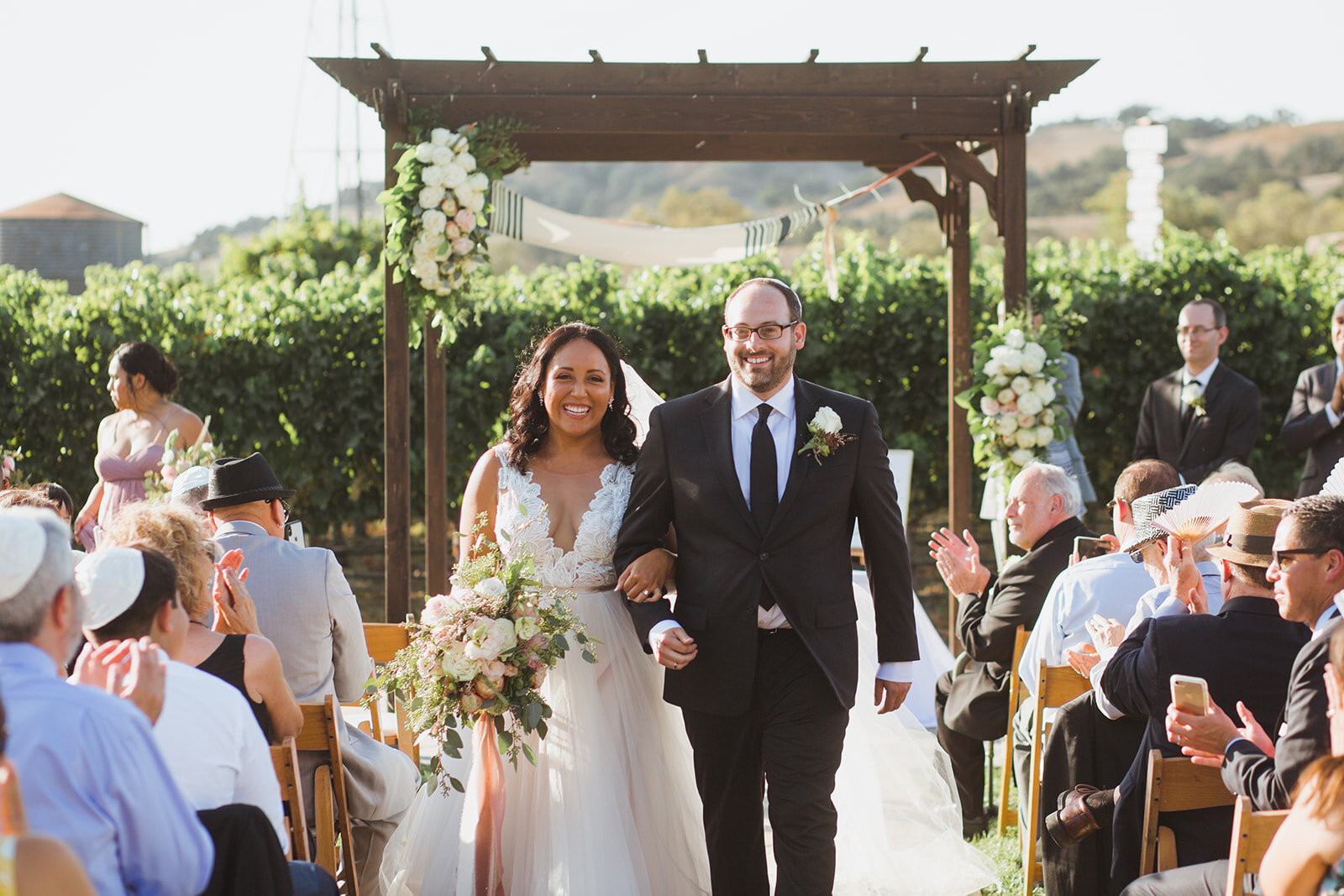 K'Syrah provided the BEST appetizers during cocktail hour. Who doesn't love mini fried chicken and waffles? They pride themselves on their farm-to-table style of catering, and I'm always so impressed with their food and service.
After a few snacks and sips of wine, I took the couple and their bridal party to the side for some photos.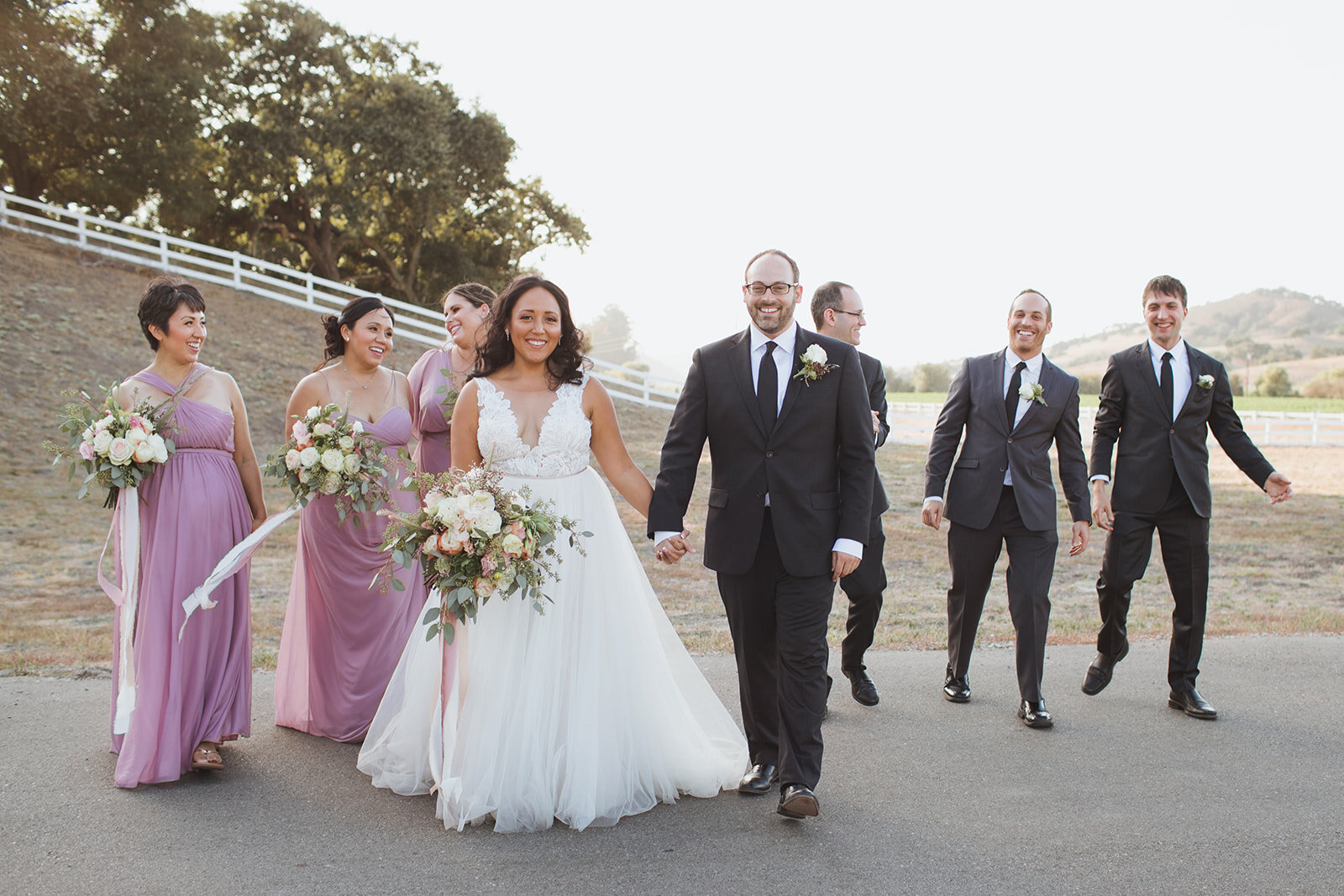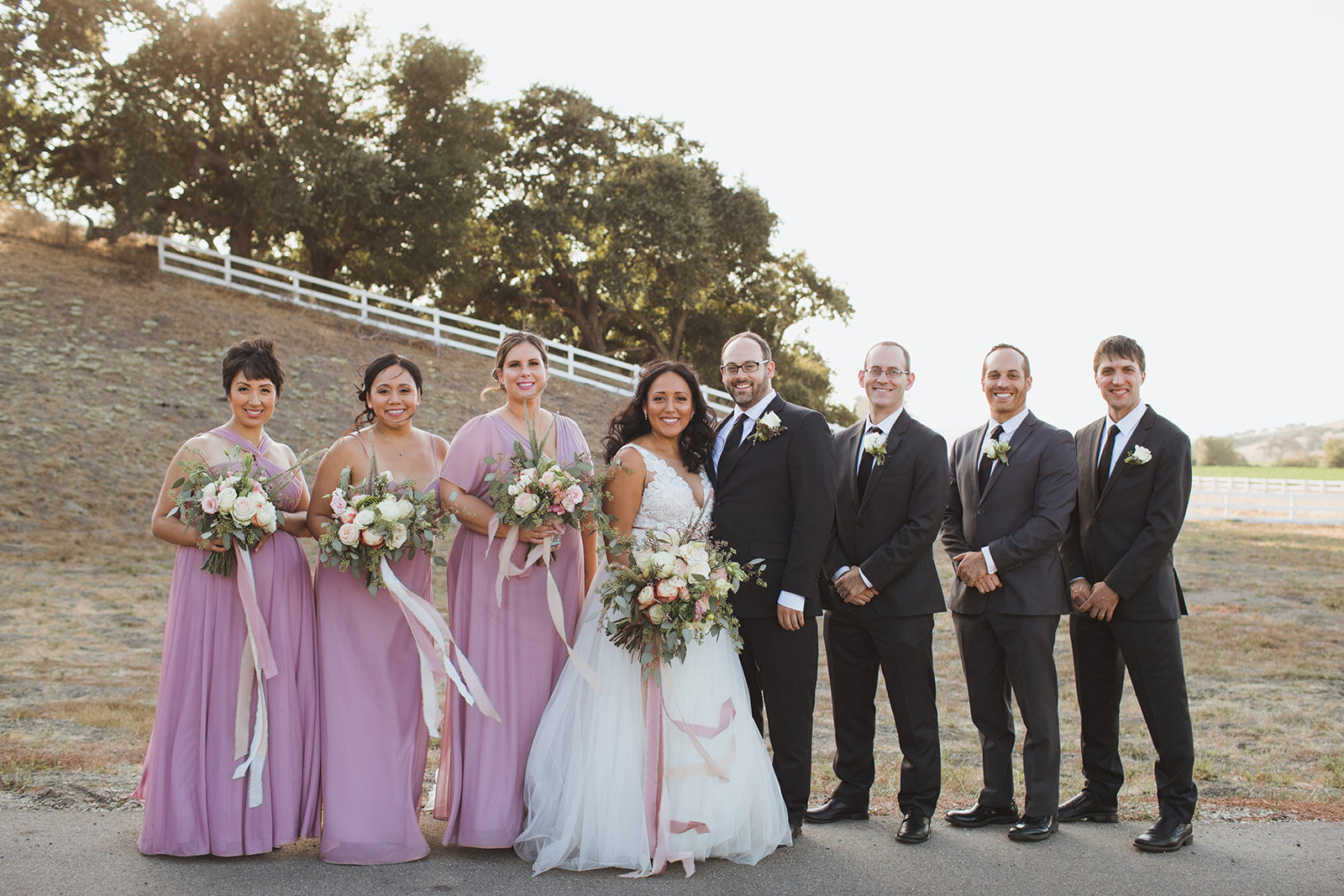 Barbara looked way too beautiful to not have 5 minutes dedicated to photos of JUST her. She was the most stunning bride!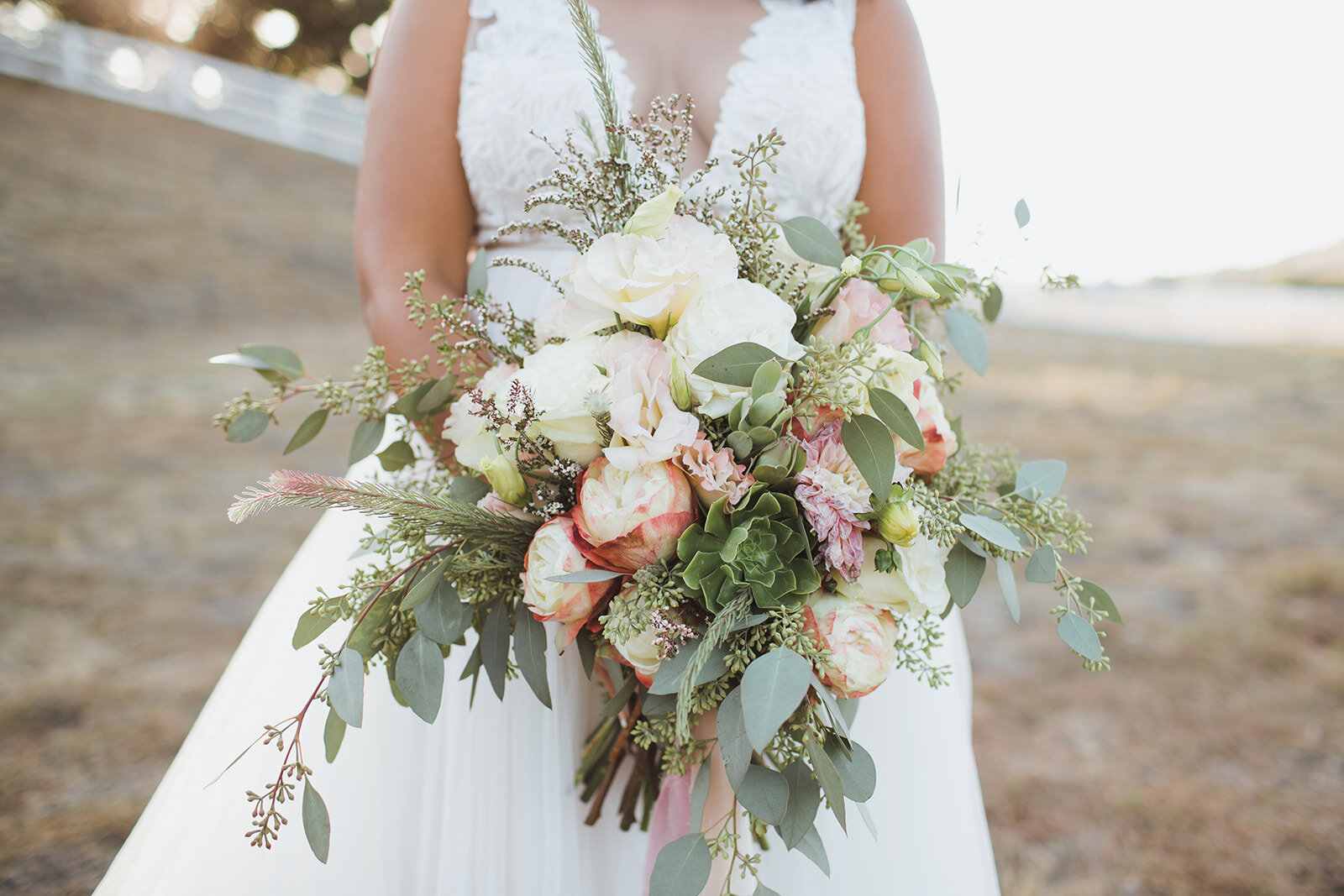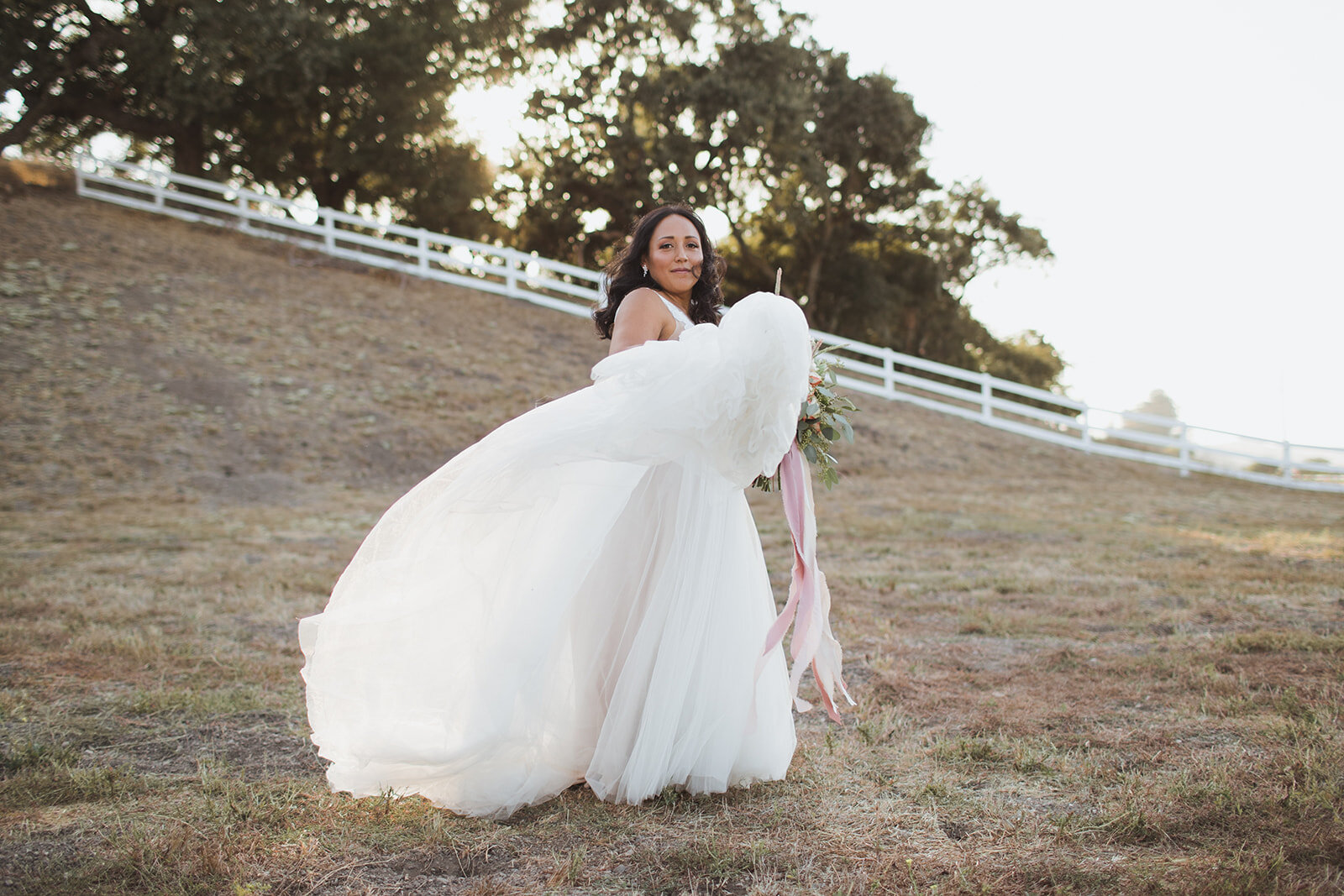 Barbara and David entered into the reception with huge smiles on their faces! The rest of the night was going to be so much fun!
Guests were busy eating dinner, talking, and sipping wine when a mariachi band strolled through the reception area! They blew everyone away with their talent, and it was such a fun surprise.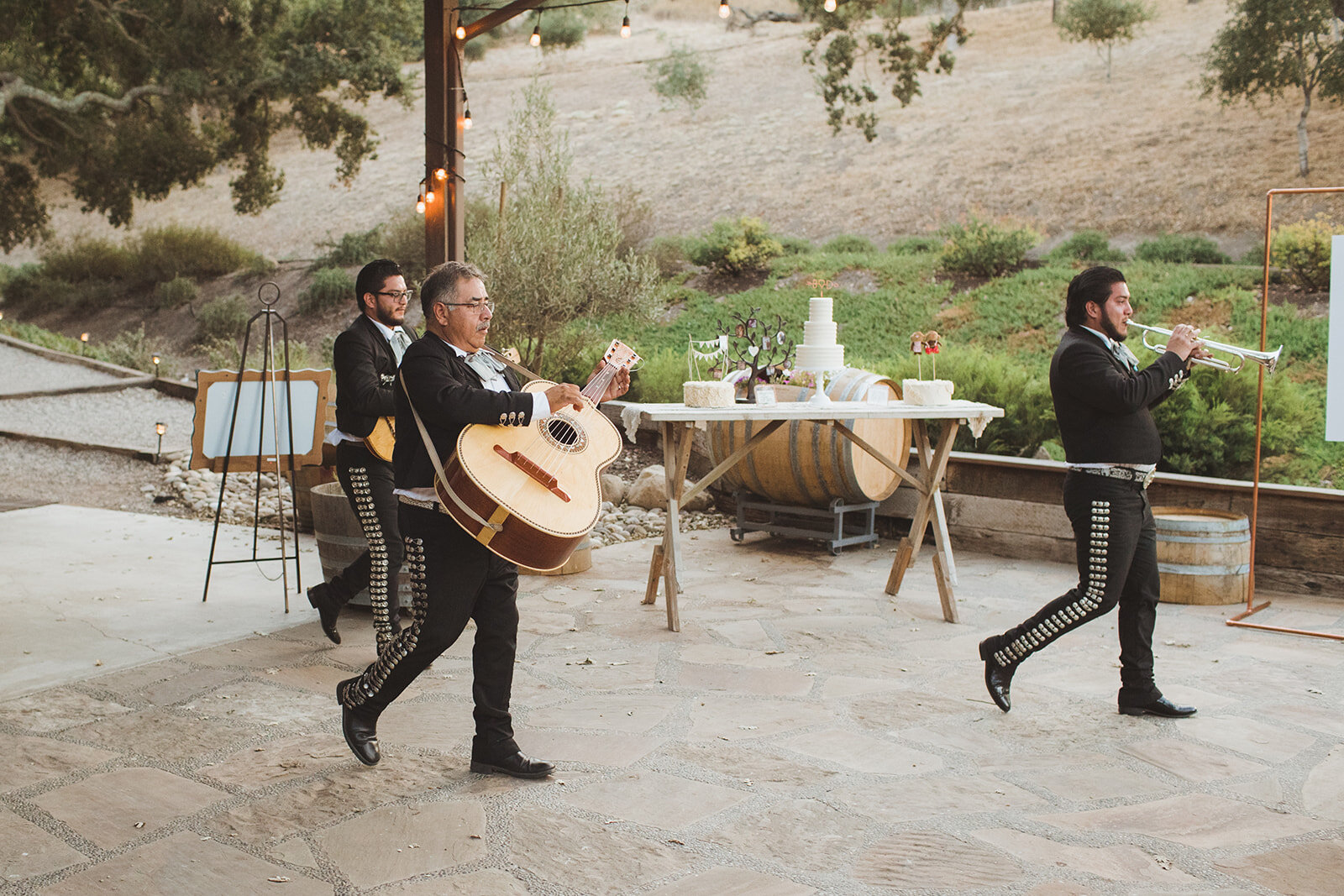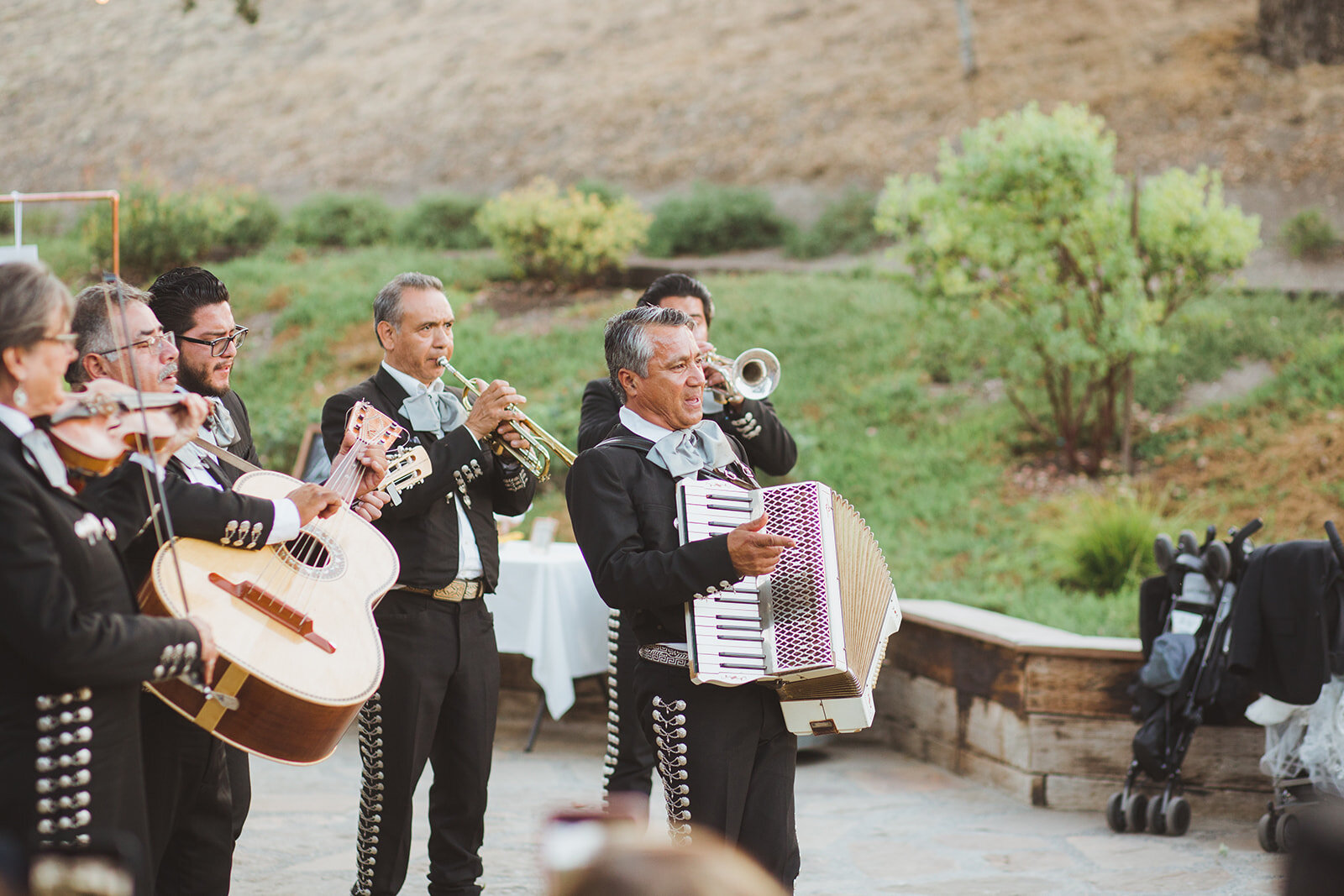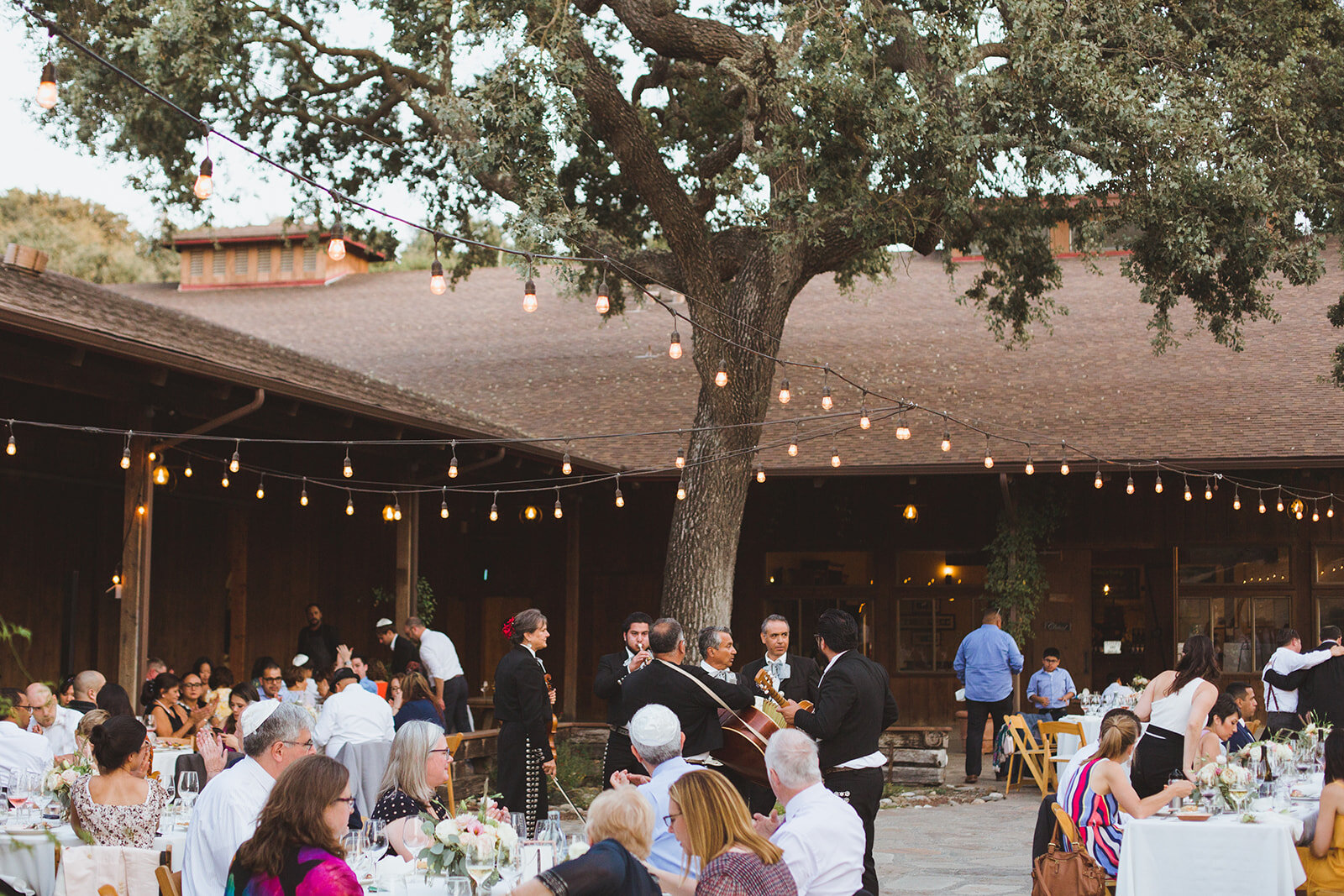 After the mariachi band played a few songs, we ran over to the vineyards just in time for sunset. I'm in love with those pink hilltops!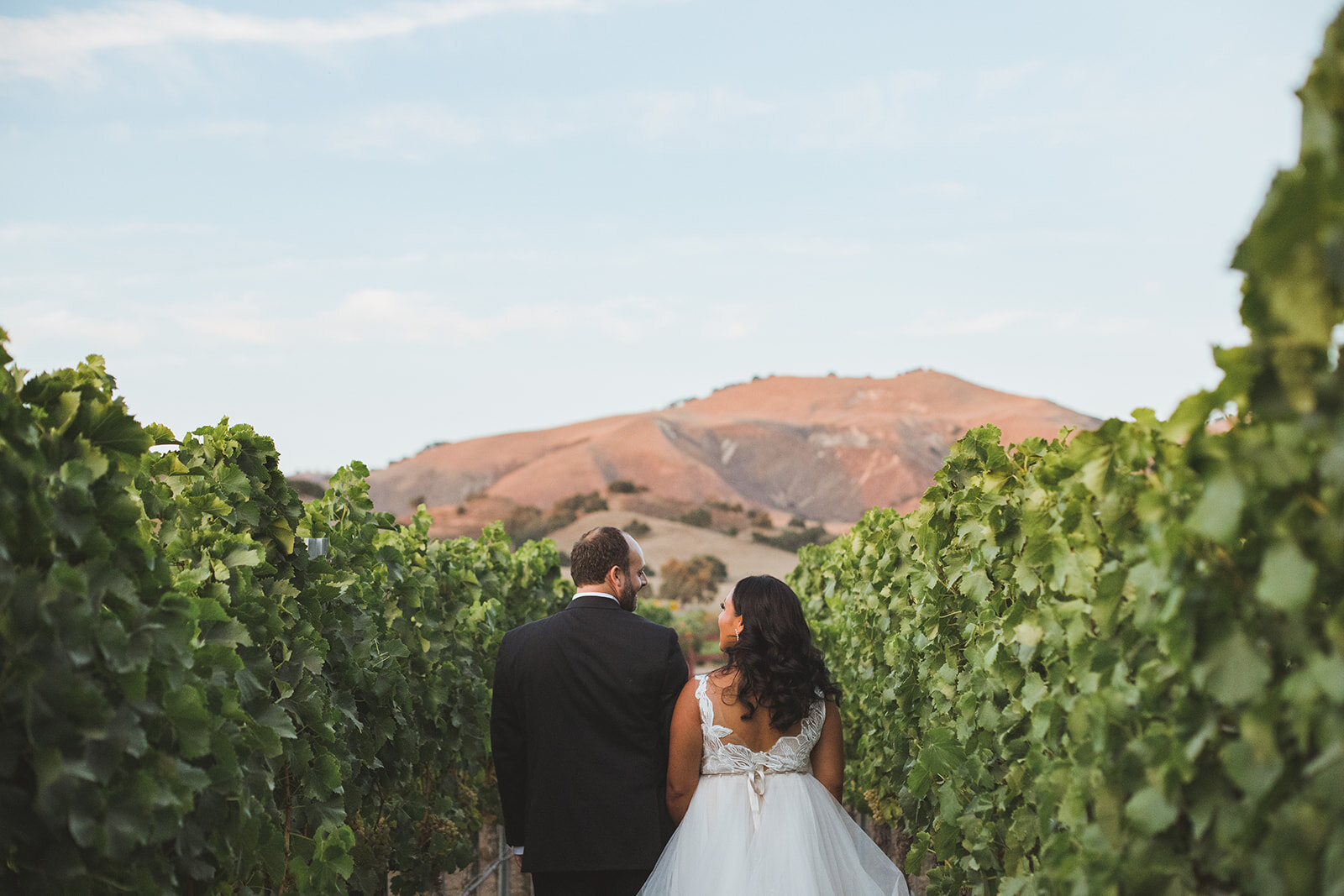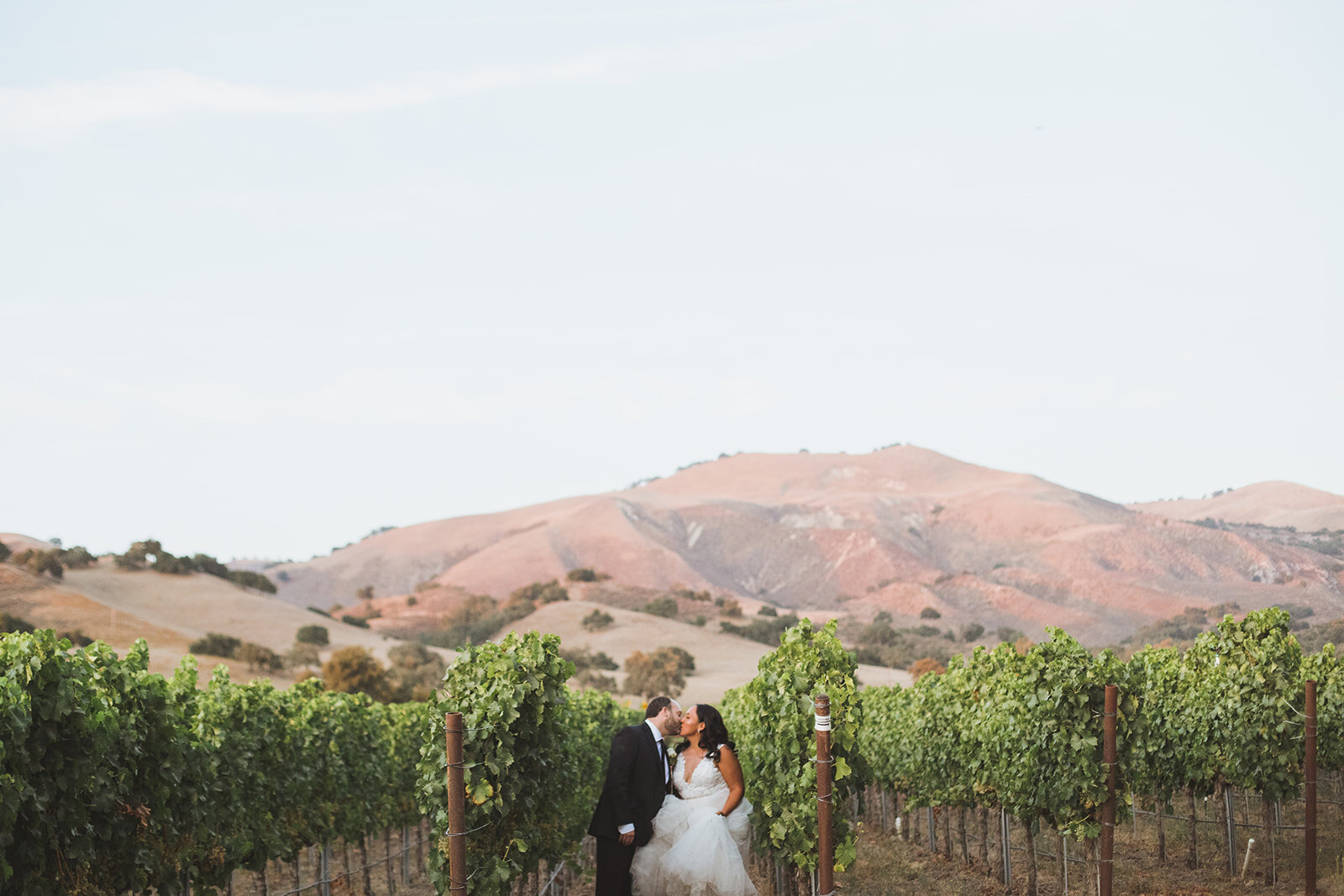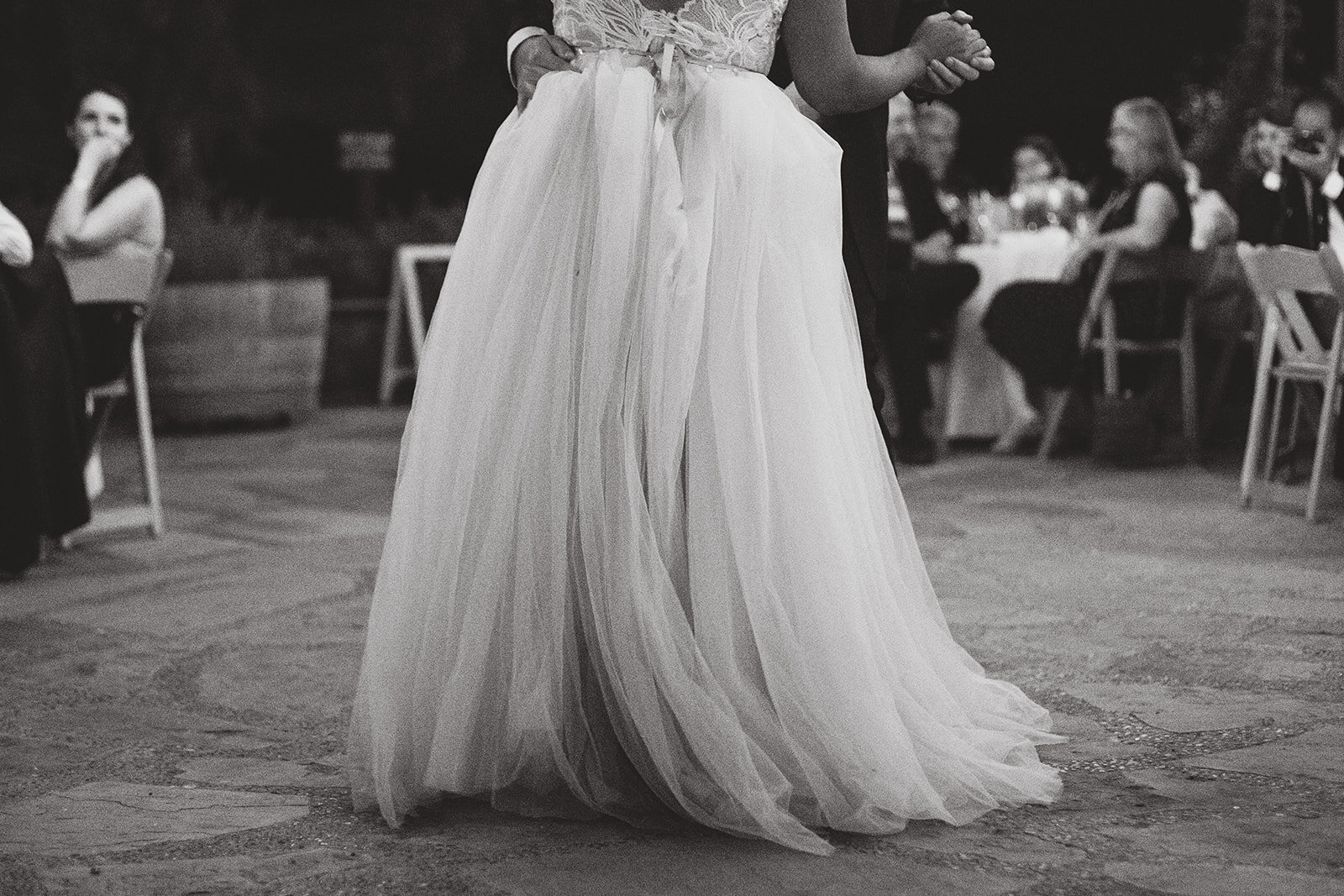 If you've never witnessed the horah, it is SO MUCH FUN. Everyone running in circles, holding hands, and lifting up the bride and groom on chairs. The dance floor was full of energy and laughter.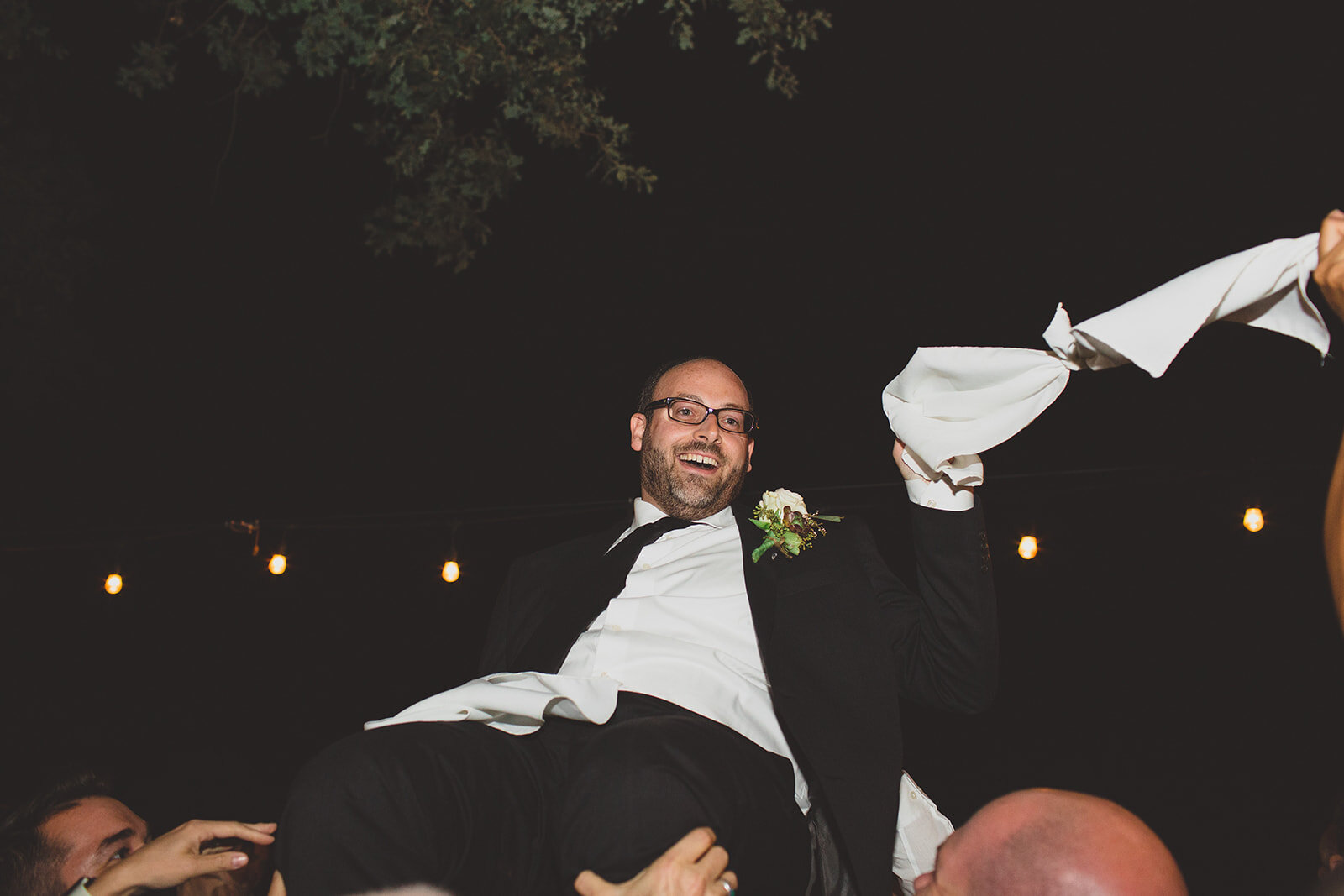 Venue: Zaca Mesa Winery
Planning: Just 2 Sweet Events
Hair & Makeup: Lace and Leather Salon
Catering: K'Syrah Catering
Cake: Enjoy Cupcakes